Another remarkable series at SXSW 2016
January 25, 2016 11:58 pm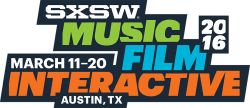 Live Path is organizing another remarkable Speakers Series for IEEE at SXSW 2016.  This March 11-15, we are honored to welcome an array of distinguished thought leaders to Austin, including our headliner, the father of gaming and family entertainment, founder of Atari, Chuck-E-Cheese and Brain Rush, Nolan Bushnell.  Nolan will appear on a panel on the Future of Entertainment with three members of his family:  Brent Bushnell, CEO of Two Bit Circus, Alissa Bushnell, Managing Director of 104 West PR and Tyler Bushnell, CEO of Polycade.
IEEE's 2016 SXSW lineup features an array of duo, panel and meetup events which cover an array of topics from Med Tech to Mixed Reality, Entertainment and Women in Tech.  Our speakers include a host of of heavy hitters from a diverse array of industries, including Cisco CTO/Evangelist, Monique Morrow, USC's Dr. Leslie Saxon, (Center for Body Computing),  Todd Richmond ted be(ICT), and Dr. Ted Berger (Center for Neural Engineering), META's Meron Gribetz and Jayse Hansen and more experts in home healthcare, medical device security and mixed/augmented reality.
On Sunday, March 13th, IEEE is also hosting our annual Official Party at the Driskill Hotel again.  Be sure to join us for a night of great tunes, open bar and some fun STEAM Carnival gaming entertainment from Brent Bushnell's Two Bit Circus!
Here's our lineup for 2016:
Friday, March 11
Female Engineers & "Intrapreneurial" Opportunity
12:30 PM – 1:30 PM
Monique Morrow,  CTO/Evangelist, New Frontiers, CISCO
Nita Patel, Systems & Software Engineering Director; L-3 Warrior Systems; Chair, IEEE Women in Engineering
Home Sweet Home:  The Health Hub of the Future
3:30 PM – 4:30 PM
Angela Mazzi, GBBN Architects
David Rhew, Samsung
Dr. Scott Kaiser, Motion Picture & Television Fund
Stuart Karten, Karten Design
IEEE Women in Tech Meetup
3:30 PM – 4:30 PM
Open Networking & Refreshments
Saturday, March 12
Virtual Physicians:  The Future of Healthcare
12:30 PM – 1:30 PM
Dr. Leslie Saxon, Founder, USC Center for Body Computing
Jay Iorio, Futurist, Director of Innovation, IEEE
Andrew Thompson, Proteus Digital Health
Todd Richmond, Director of Advanced Prototypes and Transition, USC Institute for Creative Technology
Are Medical Devices & Systems Hack Proof
Saturday, 12-Mar 5:00 PM – 6:00 PM
Mary Ward-Callan, IEEE
John Halamka, Beth Israel Deaconess Medical Center
Kevin Fu, Virta Laboratories
Sunday, March 13
SXSW FEATURED SPEAKER SESSION
Smartertainment: Bushnells on the Future of Fun
Sunday, 13-Mar 5:00PM – 6:00 PM
Nolan Bushnell, Atari, Chuck-E-Cheese, Brain Rush
Brent Bushnell, CEO Two Bit Circus
Alissa Bushnell, 104 West PR
Nancy Bennett, CCO, Two Bit Circus
IEEE Tech for Humanity Private VIP/Media Hour & Official Party
7:00 PM – 8:00 PM Private VIP/Media Preview Hour
8:00 PM – 10:00 PM Official Party (open to all badged SXSW attendees)
Driskill Hotel Mezzanine
Featuring Open Bar, Music, Games and Entertainment by Two Bit Circus
Come early – first come, first serve.  RSVP can help with access.  Email request for VIP entry.
Monday, March 14
IEEE Beer & Business Entrepreneurs Meetup
3:30 PM – 4:30 PM
Open Networking
Brain Prosthetics: A Chip To Restore Memory
5:00 PM – 6:00 PM
Eliza Strickland, Senior Associate Editor, IEEE Spectrum
Dr. Ted Berger, Director, USC Center for Neural Engineering
Monday, March 14
Iron Man Interfaces: The Next Generation UX
11:00 AM – 12:00 PM
Meron Gribetz, CEO, META
Jayse Hansen, Creative Director, META
For more information visit the IEEE landing page or contact us with questions!  We hope to see you in Austin!
Categorised in: augmented reality, Blogger Outreach, events, medtech, sxsw, virtual reality