New Year, New Site & New Adventures!
January 3, 2019 11:20 pm
Looking back, 2018 was a year of building and preparing for new things.
We were very busy in the trenches with our client, First PREMIER Bank, rated nationally as a "Best Bank to Work for" and one of the strongest capitalized banks in the nation.  Last fall we were proud to unveil a beautiful new brand identity along with a totally new Web and mobile digital presence, complete with a new online and mobile banking system and totally fresh content to showcase their banking offerings.  This digital transformation was completed in partnership with our sister agency, gotomedia.  Here are the three unique home pages:
Personal Banking: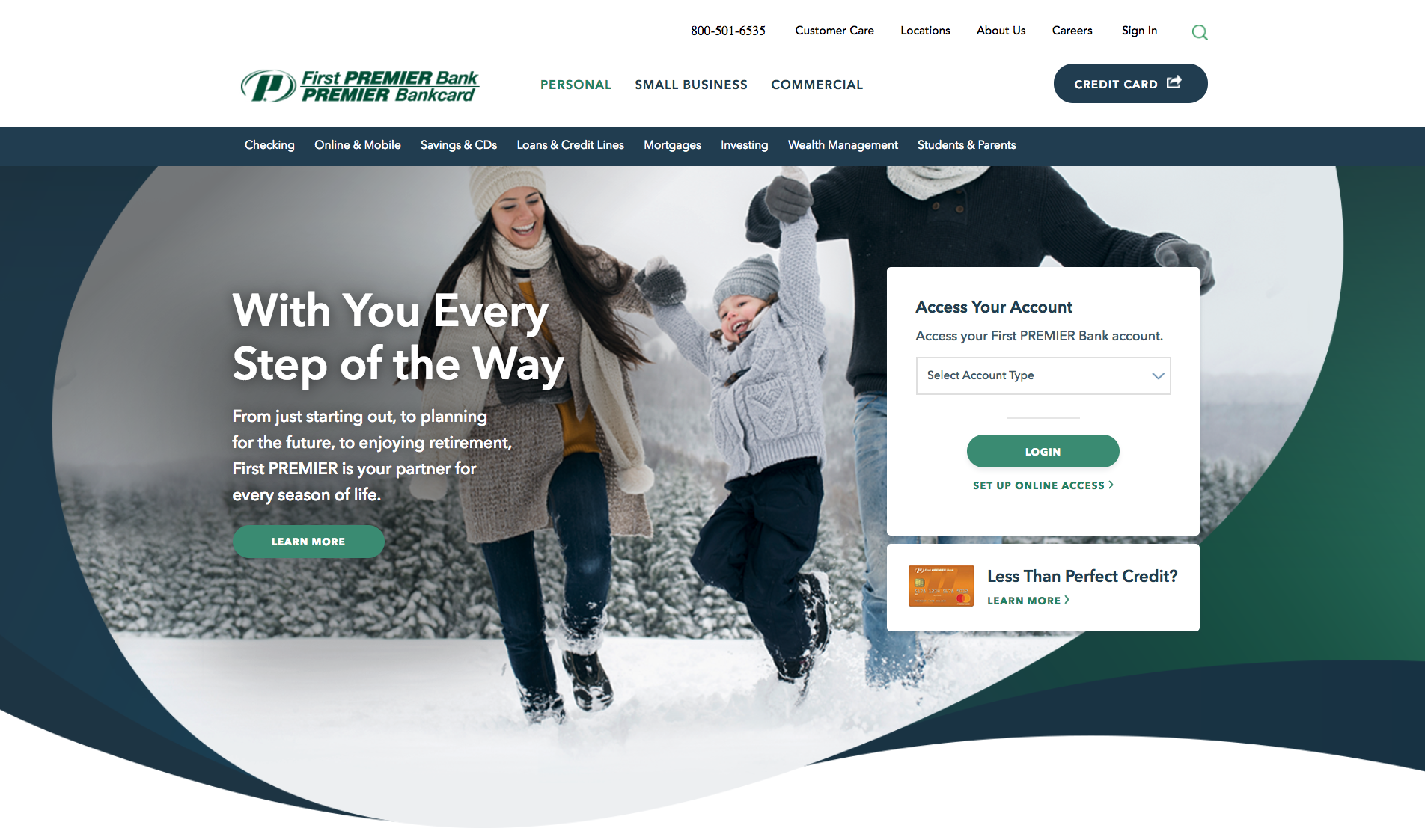 Small Business Banking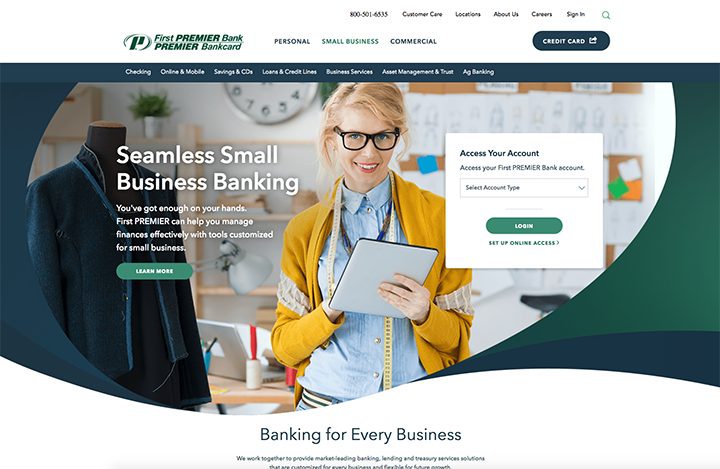 Commercial Banking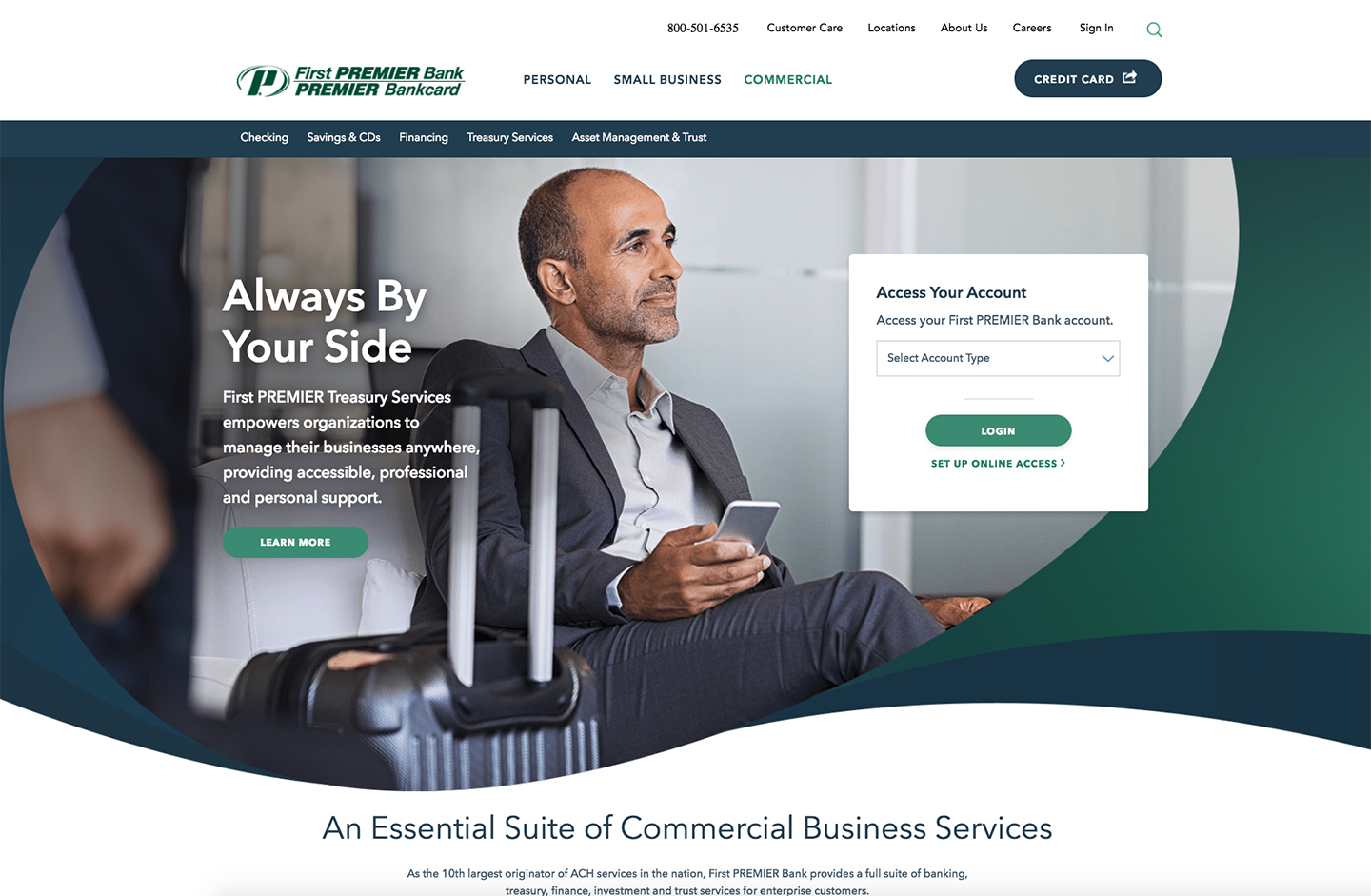 We also curated our seventh-annual event series at the annual SXSW Conference.  Created in partnership with SXSW and IEEE (longtime, amazing client), our 2018 series featured inventor and philanthropist, Dean Kamen, Strangeworks Founder, "Whurley", Dolby Chief Scientist, Poppy Crum, Robotics pioneer Hugh Herr and Stranger Things Actress and Activist, Aimee Mullins.  Together, we hosted an amazing array of panels featuring leading luminaries in tech – exploring next  generation technology and the senses, from robotics and prosthetics to body computing, the hearable future, regenerative medicine and the future of fun.  We explored the future of quantum computing, clinical virtual reality and personal data sovereignty.  We also hosted a number of meetups and our incredible IEEE Tech for Humanity Party at the Driskill Hotel, with Two Bit Circus.
And this is just the work we can talk about!   We were also busy attending AWE, SXSW, The People Centered Internet #OurDigitalFuture symposium, MPB2B Conference and many other events!  On the side, we managed to refreshe our logo and site design with anticipation of some pending new announcements. … like this one:
Over the last year, our Fearless Founder, Leigh Durst has been heads down writing a book that's been 15 years in the making. Her book, Walk, Climb or Fly, Surviving and Thriving in the Workplace Wilderness will launch this spring. Leveraging Leigh's deep experience consulting and working with businesses across every sector, of every imaginable size,  Walk, Climb or Fly seeks to help professionals at any rank and in any position move from a survival-based career autopilot mode to a more thriving professional existence.  As a teaser, here's rough cover art and the overview from the back cover!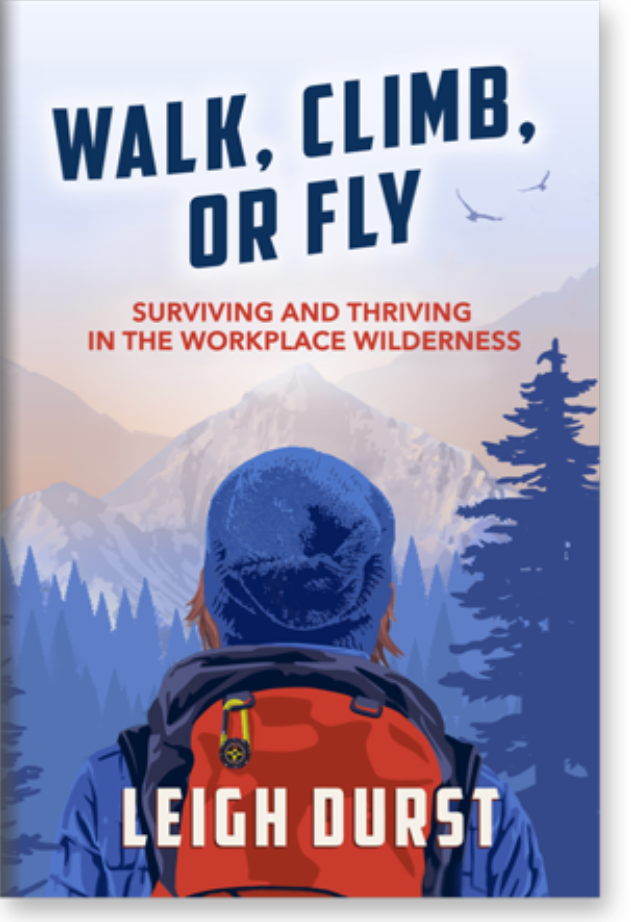 Walk, Climb or Fly: Surviving and Thriving in the Workplace Wilderness
Discover the three operational styles present in any workplace!  Unlike personality types, operational styles shape how we view our jobs and ourselves, build and leverage relationships, and get things done within the context of work.  
When operational styles mesh well, relationships thrive and productivity soars!  When these styles collide, people and companies lose big – in the form of compromised productivity, profitability, damaged culture and poor morale.  
Walk, Climb or Fly provides practical advice that will help anyone – at any level – move from merely surviving to a thriving, professional existence.  By embracing your operational style and following steps to career course correction, you will learn how to navigate interpersonal conflict, improve communication and collaboration, and secure a better job "fit."  You'll also be empowered to realign your work to a greater sense of purpose and obtain more satisfaction and gratification from your labor.
The book website and author page are coming in the next few weeks!   Walk, Climb or Fly will be available on Amazon.com as well as distributed through Ingram by Scribe publishers.  While we're not big on spamming people, we are adding an email list subscription in the coming week, as well, in the mean time, drop us a line if you'd like to know when the pre-order launches (about 30 days)
All tolled, we ended the year exhausted, exhilarated and counting our blessings.  Wishing you a wonderful 2019, full of blessings, purposeful works, and superpowers to improve the plight of the people you serve, and the people that serve you.
– The Live Path Team
Categorised in: bank, bank experience, conference, conferences, CX, sxsw, Uncategorized